Mental Health Awareness Week
15.05.2019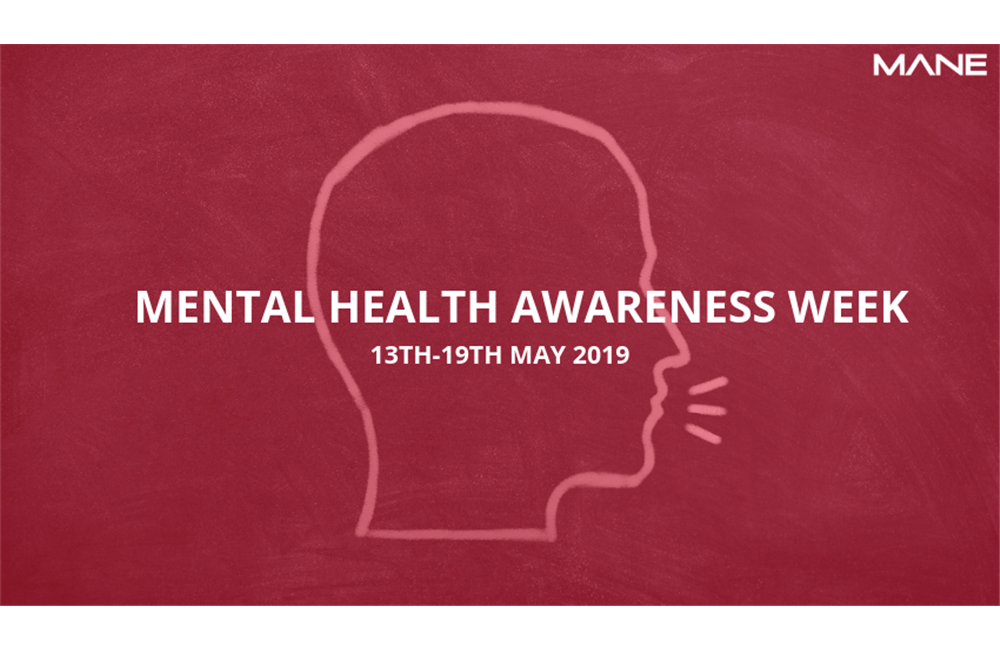 Mental Health Awareness week is running from the 13th to the 19th of May. The theme this year is Body Image – how we think and feel about our bodies.
Mental health problems can affect anyone, any time of year and there is always support available for anyone that needs it. For more information and support on how to deal with a mental health problem or support somebody else who is please visit: https://www.mind.org.uk/information-support/.
Every year, the Mental Health Foundation sets aside one week in May to raise awareness for topics like stress, relationships, loneliness, sleep, alcohol and friendship. With this year's theme being Body Image it is surely a huge topic which affects millions of people on a daily basis.
Last year, the Mental Health Foundation found that 30% of adults have felt so stressed by body image and appearance that they felt overwhelmed or unable to cope. That's almost 1 in every 3 people.
However, there is still a lack of much-needed research behind the topic of body image so in order to try and combat this the Mental Health Foundation will be publishing more results on surveys regarding body image. Not only this they will be looking to conduct further research and use this to make a positive change, publishing practical tools to help improve the nation's relationships with their bodies.
As part of the campaign, the Mental Health Foundation will be running a body image challenge. The challenge is to simply post a picture of a time or place when you felt comfortable in your own skin – it could be from now, ten years ago or even longer. Post the pictures on your social media and use the hashtags #BeBodyKind and #MentalHealthAwarenessWeek, this will hopefully spread the awareness and get more people talking about mental health.
As part of Mental Health Awareness week, we have pledged our commitment to #workplacewellbeing by signing up to support the #WheresYourHeadAt? Workplace manifesto. To find out more & to join the calls for a mentally healthier working world visit wheresyourheadat.org.
Our head of Built Environment Paul Sainsbury recently completed a two day mental health first aid course with St Johns Ambulance and would highly recommend this as a course to employees at all companies. If you need somebody to talk to and feel you can't talk to your family or peers then text Shout to 85258. Shout is an amazing charity who offer 24/7 support to those who are unable to cope and need support.
Here at Mane, we support all of our employee's and take mental health extremely seriously. We believe Mental Health Awareness week is a great campaign which will hopefully inform more and more people about mental health and provide them with the right information on how to handle it.