International Women's Day - Engineering
08.03.2019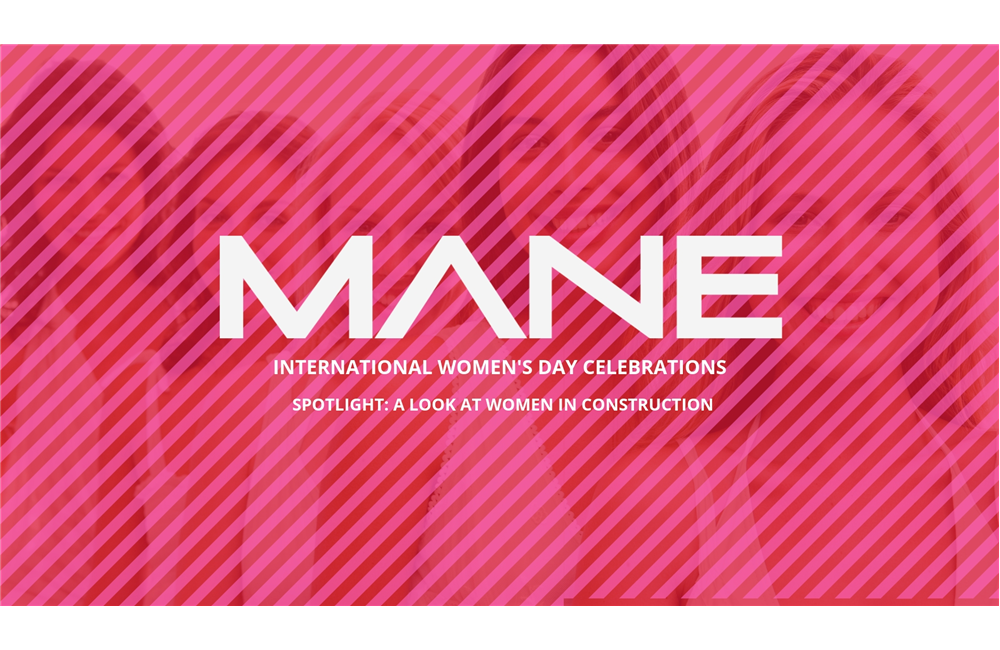 Friday March 8th, a day to celebrate all women's achievements.
As a Senior Manager at Mane Contract Services I believe it's extremely important to support all the achievements women have made not only over the last year, but have made and will continue to make in the future.
This year's theme is #BalanceforBetter, the thought behind this is to try and achieve a more gender-balanced world. Gender balance is essential for economies and communities to thrive. It is proven that a gender balanced world will improve profitability for businesses.
The 2019 #BalanceforBetter campaign runs all year long, it's not just for today. The future is looking exciting and we hope that soon, we will all be living in a gender-balanced world.
With this in mind, I'd just like to highlight the fact that especially in the engineering sector there is a massive lack of female engineers in the UK. The UK currently has the lowest percentage of female engineers within Europe. The Engineering sector is desperately in need for more engineers, it's expected that the industry could do with around 20,000 more in the UK alone. It is estimated that only 11% of the engineering workforce is female. With that in mind, here at Mane I would like to highlight the opportunities that are available within the Engineering sector for women, whether it be as an engineer, scientist or so forth.
Our increasingly automated, mechanized world requires more engineers than ever and due to women not believing they could be the right fit for the sector, the world is struggling to cope with the demand as many women opt for other career paths. The UK alone need to increase the number of people with engineering skills, one report put the annual shortfall of STEM skills at 40,000.
With that in mind, the lack of role models could be seen to be a factor in the lack of women choosing a career within engineering. Engineering really isn't about hard hats and rules anymore, there is a vast amount of opportunities available to females within the industry.
Many companies are keen to hear from female candidates, however due to the stereotypical view of an engineer being a man, many women tend to think that they won't make the cut over a man, so do not bother applying. However, as a society we need to change this view, engineering is not just for men, many women who do go into engineering say it was one of the best decisions as they thoroughly enjoy working in such an exciting industry.
This year, The Women's Engineering Society, a charity and a professional network for women engineers and scientists is celebrating 100 years in service. WES' vision is to support women in choosing to study and work in engineering to ensure there are enough engineers to meet the growing demand.
Here at Mane myself and the rest of the organisation fully support WES' goals, having worked in the industry for over 25 years we believe more women in engineering will not only solve the lack of engineers but will also improve engineering as an industry, as it is proven that gender diverse within a company improves performance.
Collectively we can all play a part in driving a gender-balanced world. The 2019 #BalanceforBetter campaign will hopefully aid our world and encourage many people, businesses or cultures to take the next step in creating a world that shows equality for both women and men.
If you're an engineer looking for your next career move, please get in contact with us now on +44 (0)1923 470 710.