International Women's Day - Defence & Engineering
04.03.2019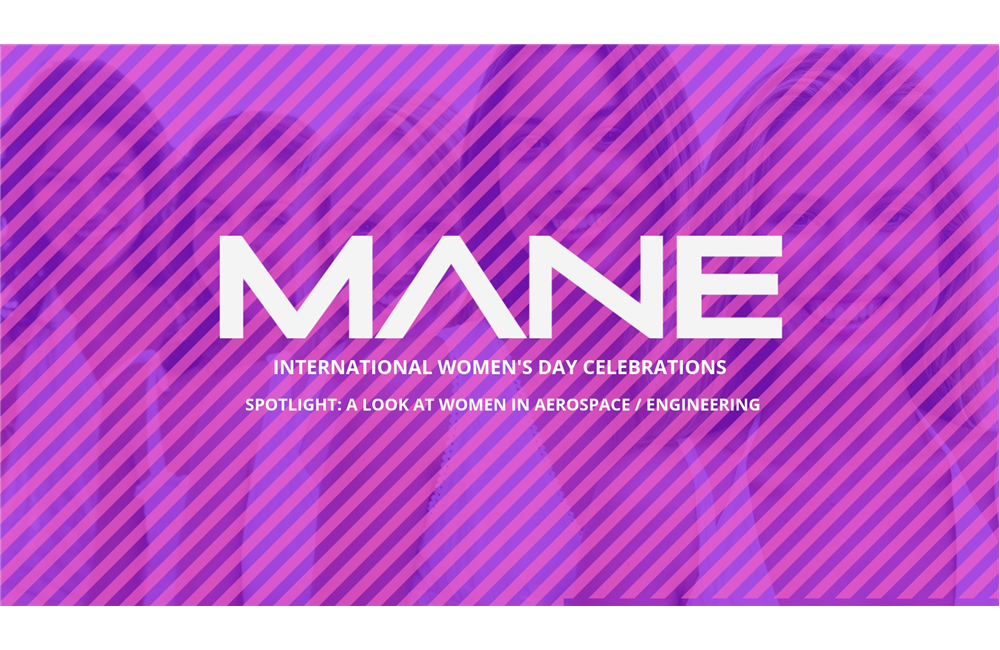 This Friday, 8th March is a day to celebrate all women's achievements. With it being international women's day, all of us at Mane would like to highlight how some of the industries we work in, could in fact be more gender balanced. With this year's theme being #BalanceforBetter, it's important for us all to try and better the balance and better the world by making the workplace more equal.
With this in mind, we recently spoke to one of our own recruitment consultants, Georgina Freeman who works within our Aerospace, Defence and Space division. Georgina joined Mane four years ago and has been ever-present in her division ever since. Having been in the industry for a number of years, we asked her questions regarding the gender balance within her industry at present.
Addressing that within the recruitment industry itself that there seems to be a fair amount of female recruiters, Georgina pointed out that within the sectors she works in, there was probably a "90% male, if not more" balance.
Georgina, who when recruiting for a lot of engineer roles typically finds herself dealing with a more experienced candidates - believes that one of the reasons for this due to it being an old stereotype of a male dominant role.
With a lot of experienced males in the engineering industry, this goes back to a time when women didn't do these jobs meaning that a lot of engineers who are female in the roles I am filling now tend to be younger than a majority of the males I have now.
Women nowadays see it as fine to be an engineer and are challenging for the same roles – meaning regardless of gender – it is the best candidates, male or female getting the job. A lot of companies are trying to encourage people into engineering from an even younger age with factories and headquarters having open days and learning days allowing younger minds to experience the world of engineering and build towards that career from a younger age.
Nowadays, the old stereotypes are fading across the workplace in general as women are in Georgina's opinion seen as equal to males and respected the same. This should be the case and more power to them as like Georgina mentioned – the best people get the jobs – regardless of gender.
Here at Mane, we'd love to speak to all candidates regarding our Aerospace, Defence & Space roles, male or female. We believe that this year's theme #BalanceforBetter should be carried out by all companies, offering equal opportunities to all genders for a happy, more profitable world.
If you're looking for your next job role within the Aerospace, Defence or Space industries, please get in contact with us at + 44 (0) 1923 470 750.