International Women's Day - Automotive
05.03.2019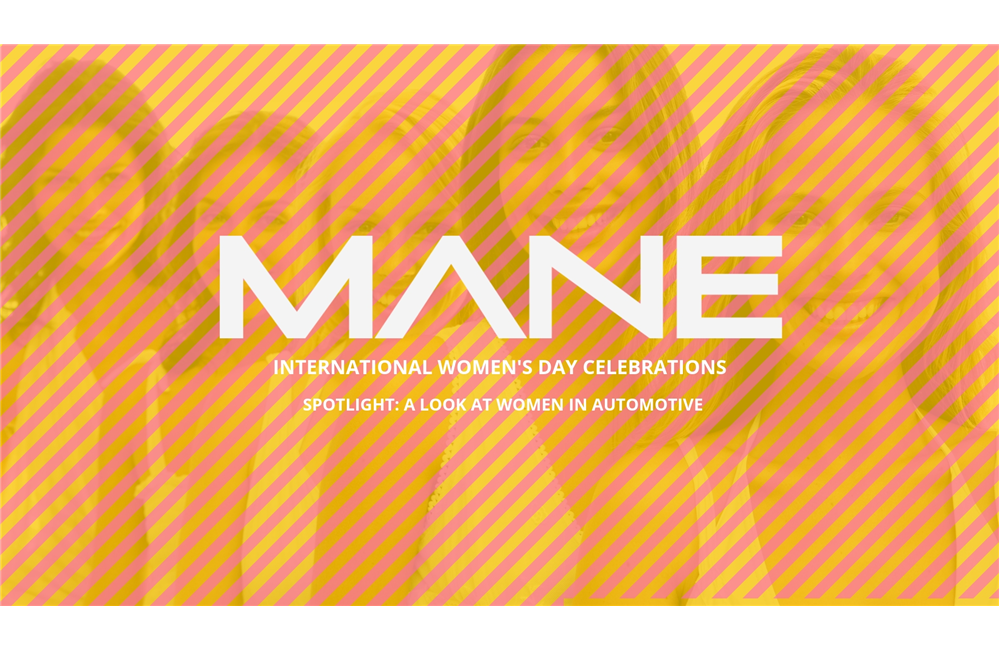 This Friday, 8th March is a day to celebrate all women's achievements. With it being international women's day, all of us at Mane would like to highlight how some of the industries we work in, could in fact be more gender balanced. With this year's theme being #BalanceforBetter, it's important for us all to try and better the balance and better the world by making the workplace more equal.
To co-inside with International Women's day, we have spoken with one of our recruitment consultants from our Automotive, F1 & Motorsport team, Jade Horne who has been at Mane now for just over a year.
It's a simple fact that women are outnumbered by men in the automotive industry, Jade said there is about an 80 to 20 ratio between men and women within the roles that she works. With around 33% of the automotive industry being women, it is higher than some other sectors but still a long way away from being gender balanced. Specific roles such as automotive repair and maintenance employees are male-dominated with it reported that only 9.6% of these kind of roles are filled by women.
Jade believes that the stereotypical view of all automotive roles being matched to men has stopped women wanting to join the industry. When asked what Jade would say to women trying to get into the industry she said "Just get on with it. Women presume they won't fit into male dominant roles. I placed a female composite laminator last week and she rung me to say she absolutely loves her new role already".
The Automotive industry is seen as one of the most famously male-dominated work environments. The problems with women not entering a sector like Automotive predominantly starts at school, where gender stereotyping can prevent females from studying STEM subjects. However what many people don't realise is that the automotive industry isn't all engineering and car sales – there are many related career prospects, from marketing, finance, driving and design.
With a lack of female role models in the industry, women may feel like they could not envisage themselves working within the automotive world. However, here at Mane we would love to speak to all candidates that are looking for a new career change within such an exciting industry as automotive. We believe that this year's theme #BalanceforBetter should be carried out by all companies, offering equal opportunities to all genders for a happy, more profitable world.
If you're looking for your next job role within the Automotive industry, please get in contact with us at + 44 (0) 1923 470 760 or email us on auto@mane.co.uk.
You can read more about Jade in this months Mane Automotive, F1 & Motorsport magazine here