Armed Forces Day
28.06.2019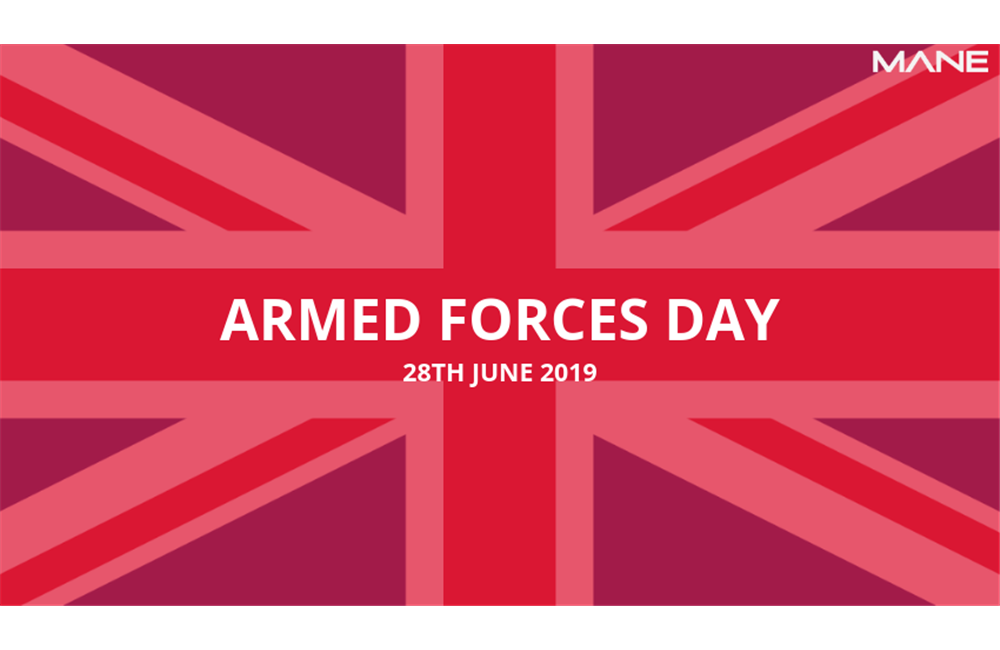 Armed Forces Day is a great opportunity for the Nation to show their gratitude towards servicemen and women, past and present. 2019 commemorates the 11th year since Armed Forces Day began and this year the festivities land on Saturday 29th June 2019.
Moreover, a perfect occasion to show appreciation to the wider Armed Forces community.
The British Armed Forces has the current strength of 192,160 personnel which includes Regular, Full-time Reserve and Volunteer Reserve forces. The British Army, Royal Navy / Royal Marines, and the Royal Air Force are the three parts that make-up The British Armed Forces.
You can get involved by attending the event in Salisbury or even saluting the officers by sending videos of yourself or your friends saluting on Twitter, Facebook or Instagram and tagging @ArmedForcesDay with the hashtag #SaluteOurForces.
Here at Mane, we have been making extra steps in ensuring that as a company we offer our support to all Armed Forces serving personnel, Veterans and service leavers, so they know that we value and treat them with equal respect.
We have done this by:
• Signing the Armed Forces Covenant
• Receiving a Bronze award for the government Defence Employer Recognition scheme
• Engaging with the Royal Electric and Mechanical Engineer charity (REME/RAJA)
• Engaging with the Officers Association (OA)
• Attending and supporting The Career Transition Partnership (CTP) career events
We look forward to supporting the Armed Forces as much as we can over the future. To celebrate Armed Forces day we are hosting a bake sale in our office, with all donations going to a worthy cause.
Once again, if you can join the fun and #SaluteOurForces by attending an event near you: www.armedforcesday.org.uk/find-events/